iCliniq
iCliniq's global telemedicine platform is specially designed for medical second opinions.
You can now access the expert doctors and services at Memorial Sloan Kettering Cancer Center (MSK) in New York through remote consultations — either from our new center in Chennai, India, or the comfort of your home or office.

Dedicated Care Team in Chennai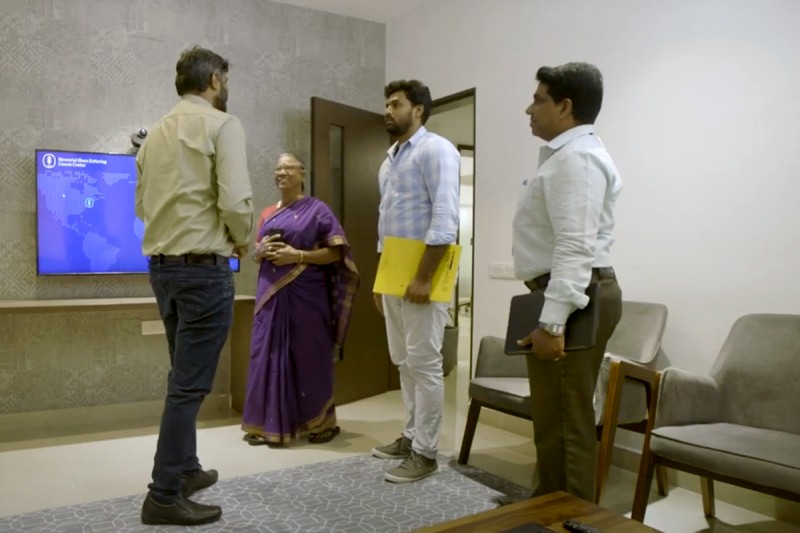 Working with iCliniq, a leading India-based provider of telemedicine services, our dedicated clinical specialists and patient care coordinators will guide you and your loved ones to the best services for your individual needs.  
Our Chennai-based team can answer any questions that patients, family members, and caregivers may have about our consultation options. We will help you gather necessary medical records — including imaging tests, pathology materials, and other crucial information — and schedule appointments with MSK doctors in New York. Our aim is to provide comprehensive guidance and treatment recommendations for every patient. For some patients, we'll also provide travel advice for in-person care at MSK in New York, if clinically advisable.
Our Services
MSK in India is built on the concierge model of care. The team in India will coordinate with you, your family members, or your representative to schedule the services you request which are clinically advisable.
Remote Second Opinions From MSK Oncologists
Our comprehensive remote second opinion package can include several types of services, depending on your cancer diagnosis and care needs. An MSK oncologist specializing in your disease will review your medical records, test results, and other materials. They'll provide a detailed written opinion or participate in a live video conference with a local treating physician to discuss your diagnosis and care plan.  
We understand that not everyone needs a comprehensive second opinion. For people who require select services, our standalone consults include:
 
Expert pathology and radiology review

Review of original pathology slides of tissue samples and radiology test results (like PET and CT scans) by MSK specialists to ensure accurate and consistent diagnoses.  
Genetic sequencing and analysis of cancer

If clinically appropriate, genetic sequencing and analysis of your cancer for quick assessment of proper treatment regimens through MSK's FDA-approved proprietary technology.  
Helps match patients to the best available therapies or clinical trials.  
Customized written care plan

Detailed written consult of medical reports and recommended care plan created by MSK surgeons, oncologists, and integrative medicine experts and shared with your local, treating physician. 
Video conference with an MSK oncologist specializing in your diagnosis, along with oncologist from our team in Chennai or your local treating doctor in India.  
After a live review and discussion of your test results and diagnosis, a detailed written report is provided by our oncologist summarizing the visit and our care recommendations. 
Personalized advice from integrative medicine experts at MSK can be added to remote second opinions or as a standalone consult.  
Science-based holistic health services include natural treatments, touch and mind-body therapies, acupuncture, exercise programs, and consultations on nutrition, herbs, botanicals, and supplements.   
Travel Advice for Onsite Cancer Care in New York
For patients interested in receiving care at MSK's main campus in New York City, and for whom on-site care is clinically advisable as determined by MSK physicians, our guest services team will provide you with the information you need to make this transition as smooth as possible. Ask us about: 
Medical appointment letters for visa applications.  
Preferred hotels and discounted room and apartment rates. 
Transportation arrangements to and from the airport. 
Interpretation services 24 hours a day, in Hindi and other languages of the Indian subcontinent, including Bengali, Gujarati, Kanada, Punjabi, Tamil, Telegu, and Urdu.